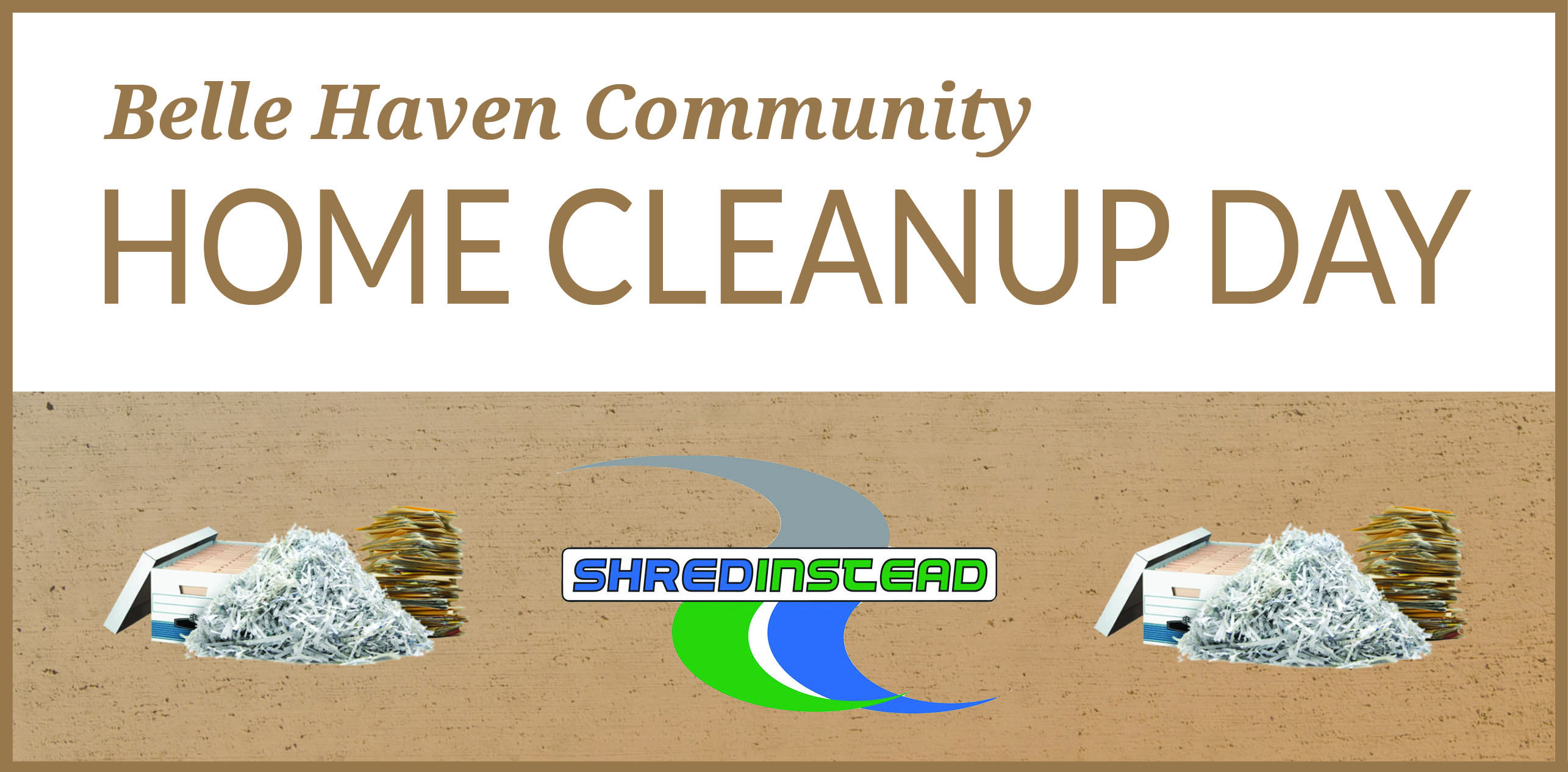 Let's get shredding!  2018 taxes are filed, and perhaps you've done a bit of cleanup of your paperwork and files. 
Please join us for our upcoming Alexandria Home Cleanup Day on Saturday, April 27th, co-sponsored by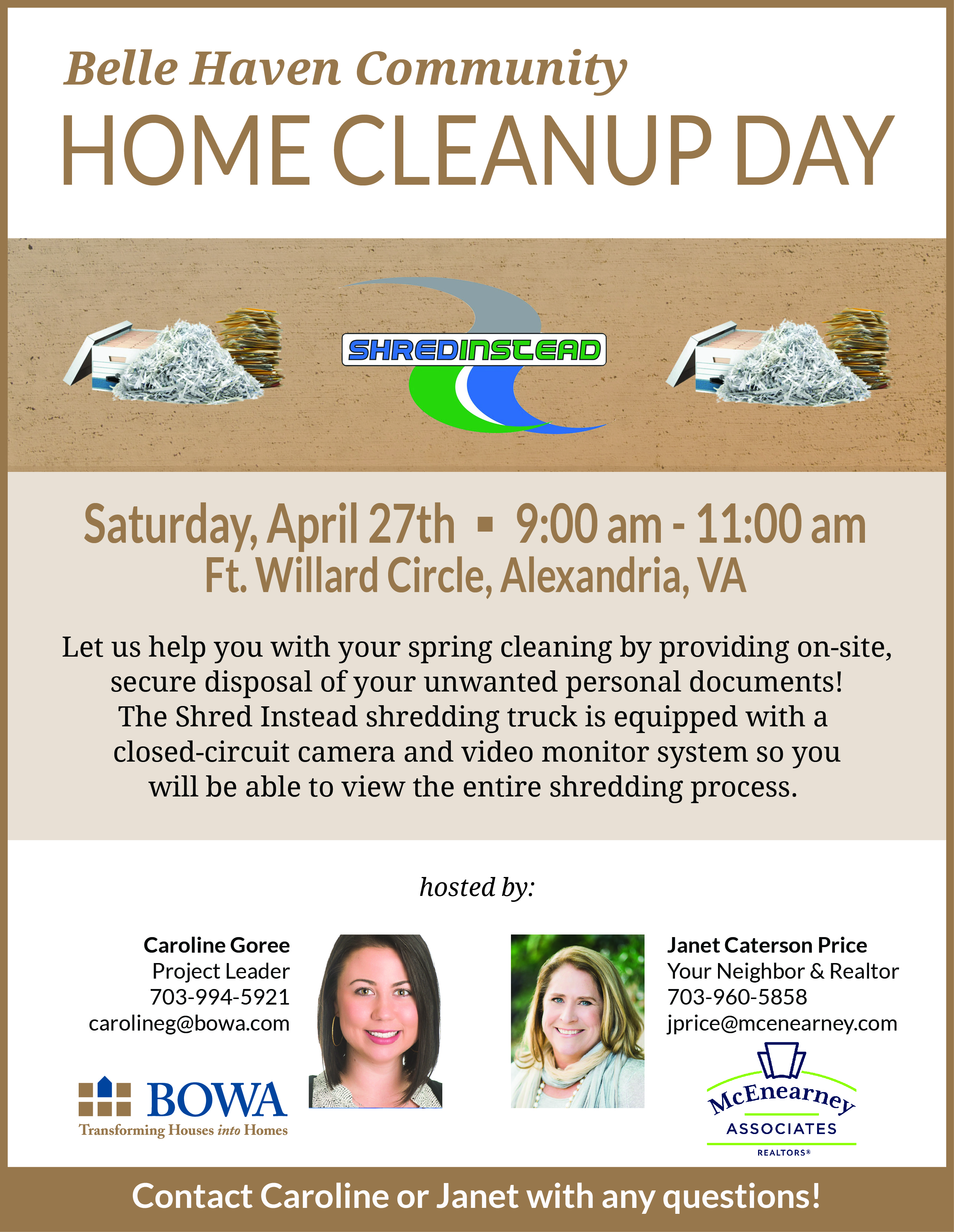 BOWA and your neighbor, Janet Caterson Price of McEnearney Associates in Old Town.  It's our way of saying thank you to the community in which we live and work.  Let us help you with your spring cleaning by providing safe, secure disposal of your unwanted personal documents!
We are pleased to be partnering  with Shred Instead who will provide secure, on-site shredding.  The Shred Instead shredding truck is equipped with a closed-circuit camera and video monitor system so you will be able to view the entire shredding process.
Date:  Saturday, April 27, 2019
Time:  9:00 am – 11:00 am
Where:  Ft. Willard Circle, Alexandria, VA
What:  Unwanted documents for shredding.  Please note that staples are ok, but binders and boxes will not be accepted.
For more information:  Call Caroline at 703-994-5921 or Janet at 703-622-5984.